USVI Boat Registration
US Virgin Islands boat registration is required on any vessel that spends longer than 60 calendar days in the USVI. This is required for your CVLA Blue or Yellow Code.
This DOES include boats that have the mainland USCG registration/ documentation or foreign-flagged/ registration.
Also, the tenders for your vessels are to be locally registered with the Department of Planning and Natural Resources (DPNR).
If you bought your tender in a package deal with your boat, you are going to have to make out a bill of sale to yourself for it.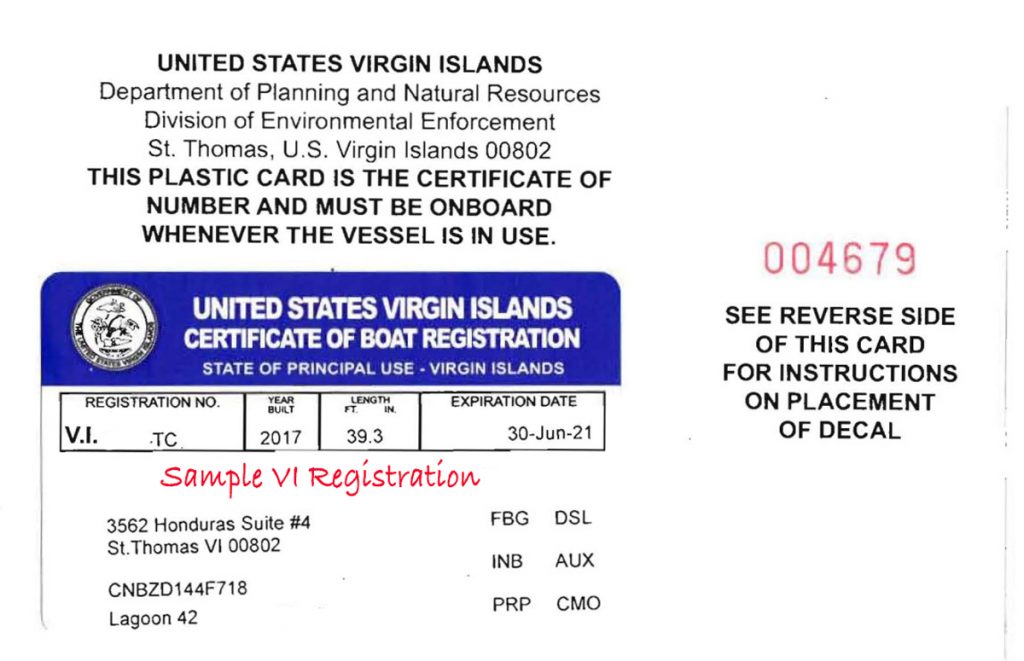 USVI Boat Registration if you are a Private Owner
This is something you can do yourself if you are the owner, by taking your paperwork to DPNR (Department of Planning and Natural Resources) which is located by the mall, behind the library on St. Thomas.
It is often good to call in advance and make sure they are open.
USVI Boat Registration if you are Representing a Private Owner
If you do not personally own the boat, then whether a Captain does it or we do it for you at Nautical/CVLA the following is what is required. Unfortunately, there are no shortcuts.
If it is owned by a private owner. The owner's government-issued ID is required, address and a Power of Attorney form (POA) are required to be filled out.
The local address of where the owner stays when on the island. (If only on the vessel state that).
The mailing address for each owner.
A Notarized Bill of Sale proving ownership to the owners registering the vessel.
Current vessel registration or documentation from other countries or states if any.
The engines make, model and serial numbers.
Where the vessel will be kept mostly while on island.
If we are doing the registration for you, then we will fill out this form and send it to the owner for signing.
The DPNR application can either be filled out by the owner, the Captain or we can. We can also sign the Registration form after we have a POA for registering the boat.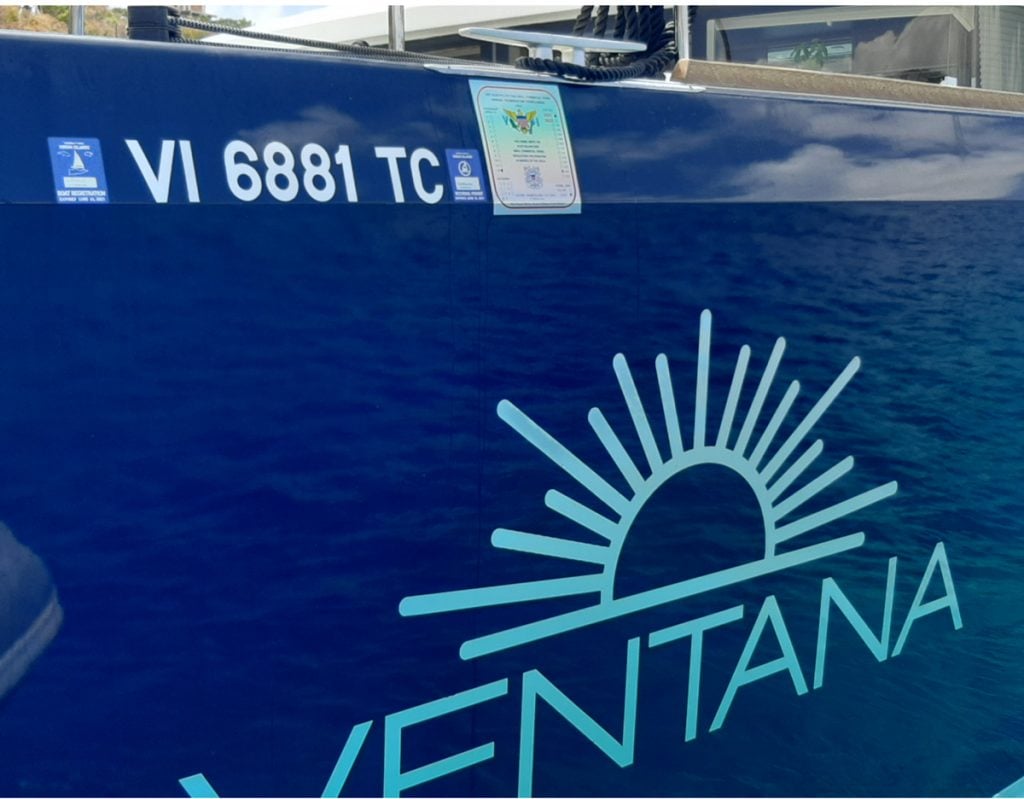 USVI Boat Registration for More Than One Owner
If there is more than one owner we need a POA for each owner and a government-issued ID for each person.
We need the Current Registration if the boat is already in the owner's name or company, and if this is not available then we require a Bill of Sale.
USVI Boat Registration When Owned by a Company
If registering with a company then we need…
– The corporation documents operating agreement
– A business license or current letter showing the company is still in existence. A certificate of good standing would also suffice.
– I need the shares structure to show the people that want us to register it and that signed the POA own the company and can register the vessel.
Then that should be good. let me know if you have any questions. DPNR can be completed on the same day when they are doing registrations. But only if I have what I need.
Here is a link for the DPNR form that will require filling out for registering your boat.
*Note on the above form that this picture reflects a holding tank. If the boat has one its a Type III

On St. Thomas, you can call (340) 774-3320 and on St. Croix, you can call (340) 773-1082.
We offer Full-Service Registration for your Vessels up to 40′ are $350 and Vessels over 40′ are $450 for us to do the leg work on this.
We MUST have all the above information to proceed, there just are no shortcuts
Information on Renewing the Boat Registration
This must be done once a year. This can be done by mail or otherwise as well with quite a lot of other information that is required for the safety of vessels locally. Note that some of the requirements on the PDF may be different than what is required for your CVLA Blue or Yellow code and our information supersedes this information if it differs because of changing rules over the years.
Or, we are happy to continue to take care of it for you.
Where to place your DPNR stickers on the boats
You must place the stickers on your boats and tenders. Here is where they should be located. Your CVLA sticker can either go here or on the mast if you like.
United States Coastguard Documented Vessels only need to put the sticker up not the letters.